When a disaster occurs, you and your neighbors will be the first responders!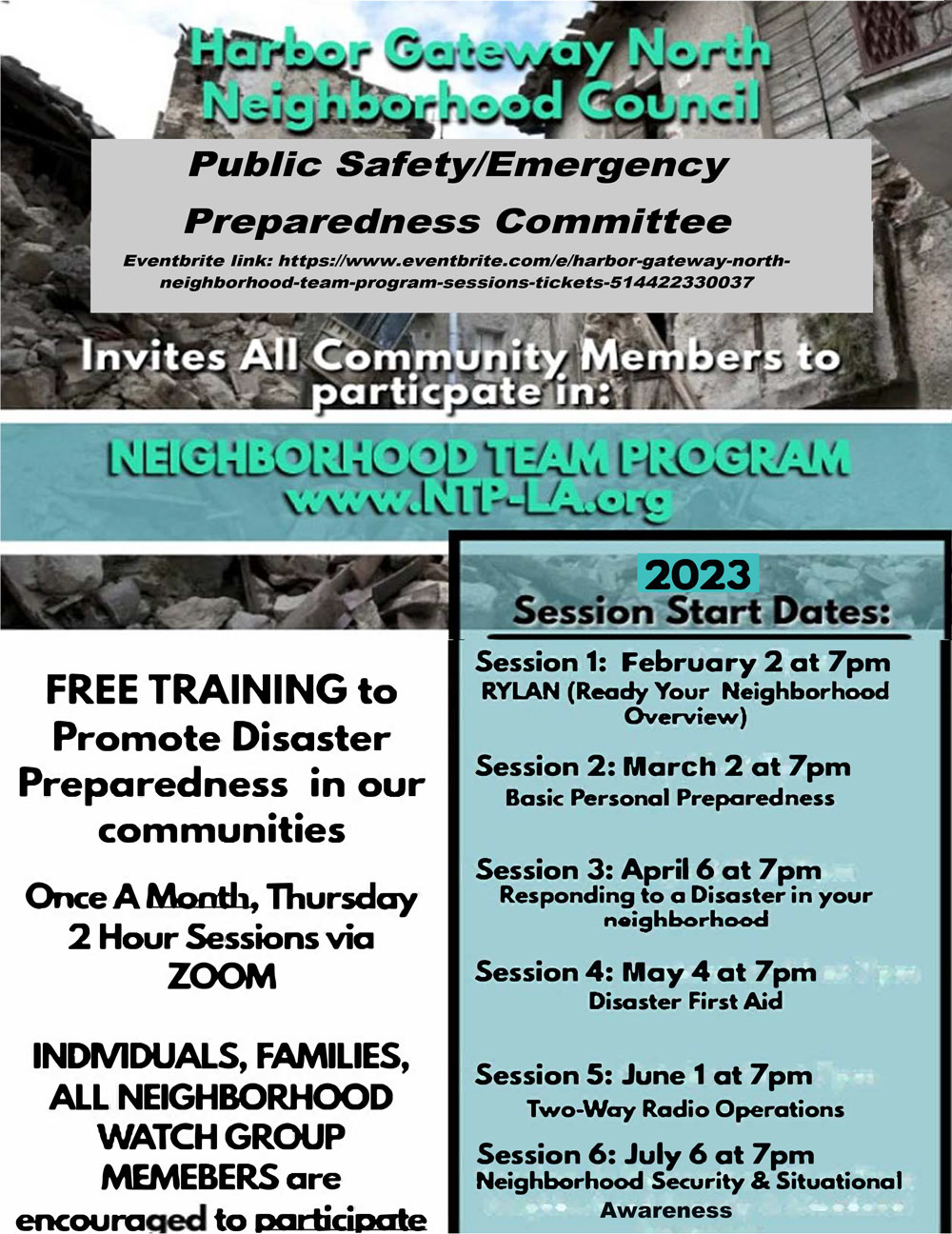 DATE/TIME: 1st Thursday, February 2023 – July 2023, 7-9 PM
Feb 2nd: Neighborhood Preparedness & Organization
March 2nd: Personal and Family Preparedness
April 7th: Responding to a Disaster in Your Neighborhood
May 4th: Using Two-Way Radios to Efficiently Communicate
June 1st: Disaster First-Aid and Medical Triage
July 6th: Neighborhood Security and Situational Awareness
This module will introduce area stakeholders to neighborhood organizing with the Ready Your LA Neighborhood (RYLAN) Program, the essential response skills taught by the Community Emergency Response Team (CERT) Training, and how we put it all together with the Neighborhood Team Program (NTP).
The program assists neighborhoods through the process of identifying resources and risks and the best places to set up Neighborhood Staging Areas and Family Reunification Centers, identifying neighborhood members with usable skills, beginning the process of team formation, and putting that overall plan into practice.
Bookmark https://www.prepareHarborGateway.org this will be your new homepage for all things Disaster Preparedness and Neighborhood Response.
Please plan to join the Zoom Meeting 15 minutes before the start time so we can work out any issues you might have ahead of time.
You will need to register on this Eventbrite to receive the email invite for the Zoom Meeting and instructions on how to join.