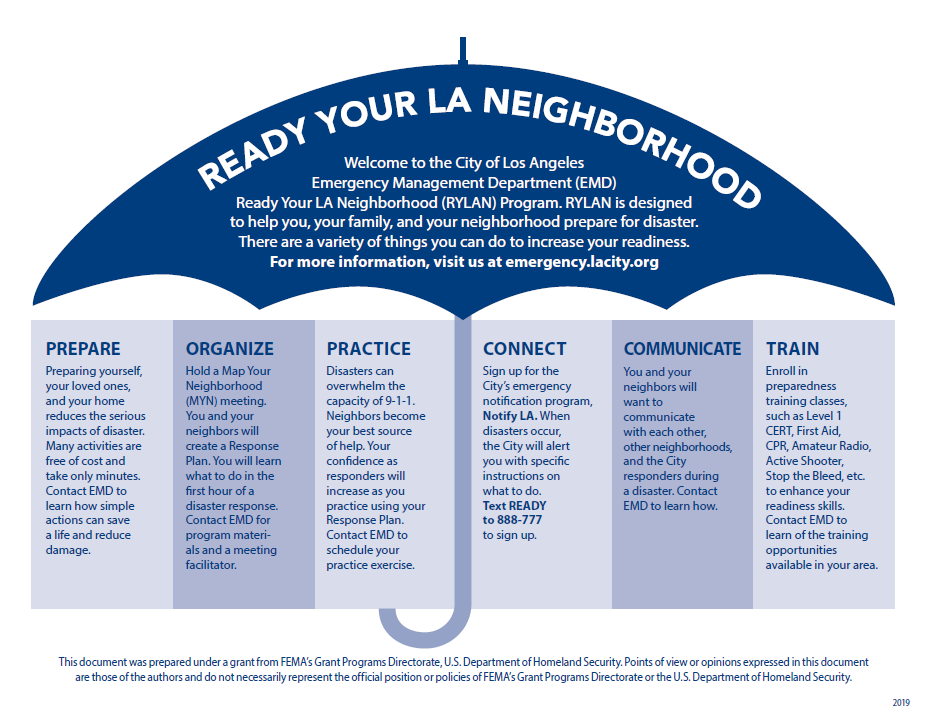 The Harbor Gateway North Neighborhood Council is hosting a session on RYLAN, the City's program to Ready Your LA Neighborhood on Thurs. September 5 at 7 pm at the Harbor Gateway Community Center, 802 W. Gardena Blvd. The Emergency Management Department will present a variety of things which residents and businesses can do to prepare themselves for major emergencies.
Reserve Your Seats Today
or
email us at info@harborgatewaynorth.org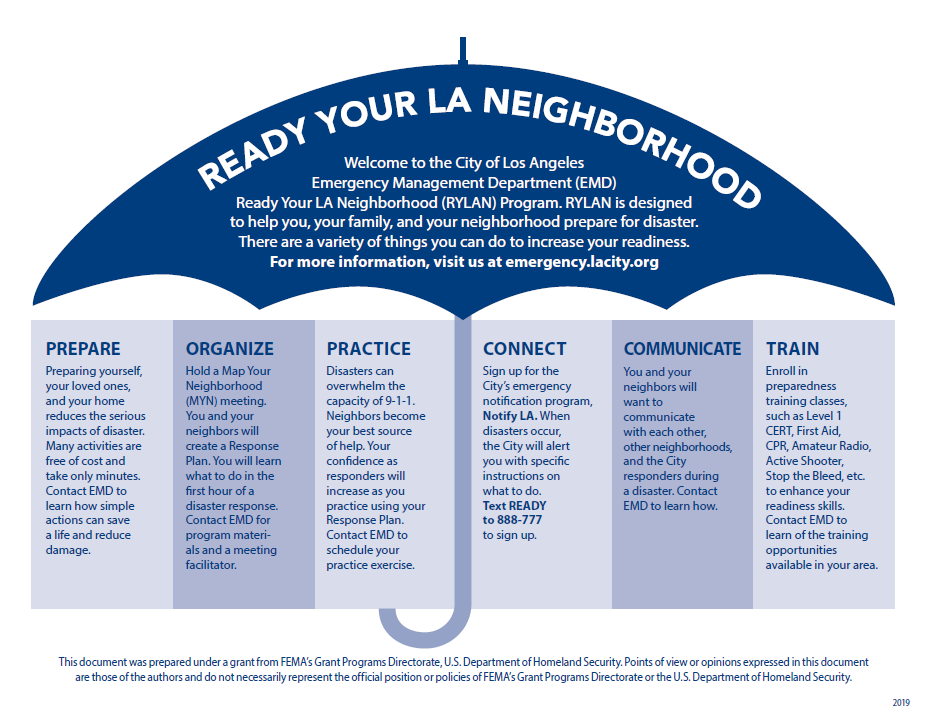 On Wed. October 30, the Fire Department will present the first of a seven-class series of CERT (Community Emergency Response Team) classes at 6:30 p.m. at the 135th Street School, 801 W. 135th Street.
Sign up via email info@harborgatewaynorth.org