HGNNC Supports SoLa Impact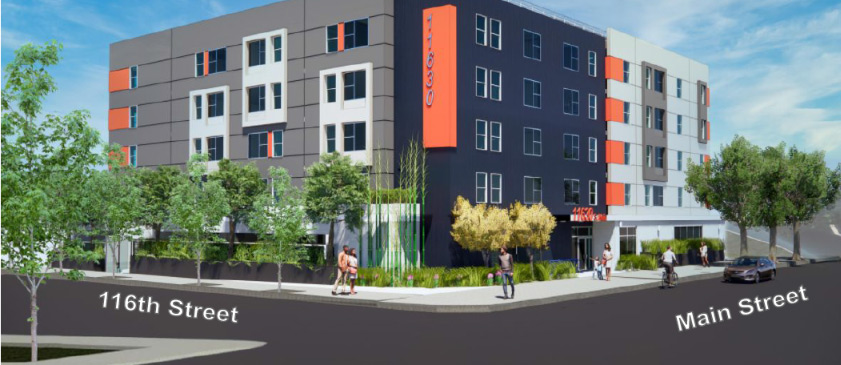 The Harbor Gateway North Neighborhood Council has issued a letter to City Planning in support of the SoLa Impact development at 11630 S. Main Street. The transit oriented community project is to have 84 apartment units, which includes 20 low income units.
This project has been given careful consideration at the HGNNC Planning and Land Use Meeting on June 5 and the Board Meetings in June and July.
We noted that changes were made to the project to address previous concerns:
Setback from Main Street sidewalk
Landscaping
Facade articulation along Main Street
Mitigation of noise impact from the roof patio limits excess noise from 9pm to 9am
Mitigation of proximity to 105 freeway with MERV-13 filers in HVAC system and double paned windows
Methane vapor barrier
However, in response to community concerns, our support letter makes the following recommendations:
Increasing parking spaces in garage
Increasing parking outside of the building on Caltrans property to the south
Enhanced sound design for rooftop garden to prevent noise reaching surrounding neighbors
July 15, 2021 Letter Supporting SoLa Impact apartments 11630 S. Main Street