Rep. Barragán Co-Sponsors the Dream and Promise Act of 2019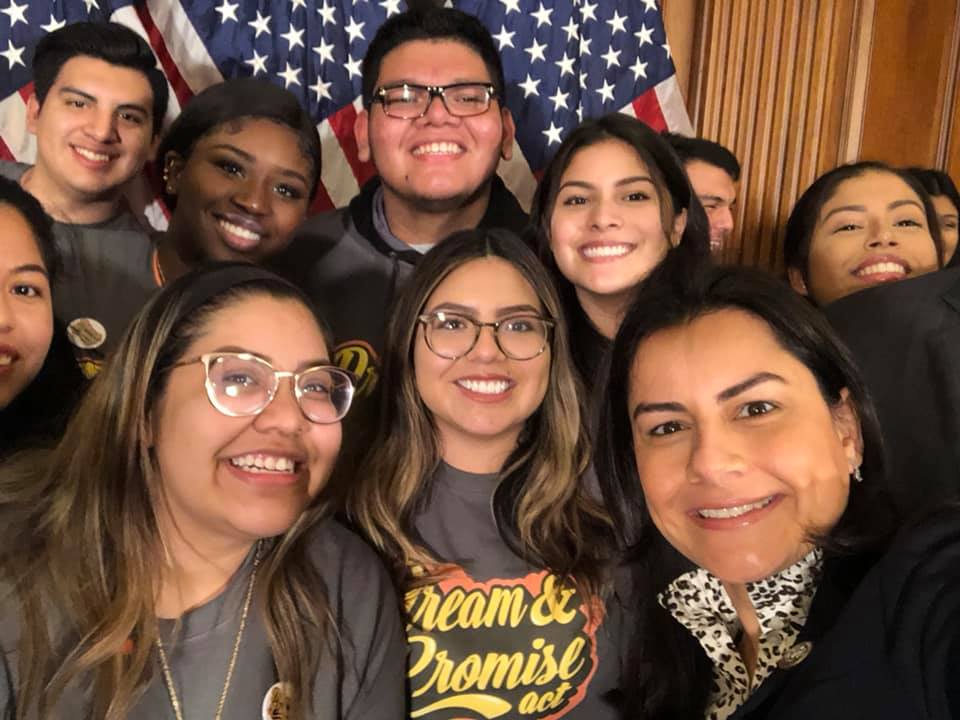 WASHINGTON, D.C. – March 12, 2019 Rep. Nanette Diaz Barragán (CA-44) joined Congresswoman Lucille Roybal-Allard (CA-40), Nydia Velazquez (NY-7) and Yvette Clarke (NY-9) to introduce the Dream and Promise Act, H.R. 6, as an original co-sponsor.
"For far too long, millions of immigrants have been forced to live with uncertainty and fear of being torn away from the country they call home," said Rep. Barragán. "Today's groundbreaking legislation puts forth permanent protections and a pathway to citizenship for over two million DACA, TPS and DED recipients. As someone who represents more than 12,000 DACA-eligible youth and approximately 3,000 TPS holders, I know that when given a chance to fulfill the American Dream, our immigrant communities have excelled. For decades, immigrants have been an integral part of our society, our economy and our workforce by contributing in areas of education, public service and business. The Dream and Promise Act will finally provide relief for TPS holders and Dreamers and will forever change the course of our country. I'm proud to support H.R. 6 and stand with Congresswoman Roybal-Allard, Congresswoman Velazquez and Congresswoman Clarke."
In 2017, the Trump Administration eliminated protections for Dreamers when the decision was made to rescind the DACA program. Although court injunctions have so far permitted Dreamers to renew, their status remains in limbo. This bill would provide a pathway to citizenship for eligible Dreamers who entered the U.S. under the age of 18 and who were continuously present in the U.S. for 4 years prior to the date of the bill's enactment. Dreamers would be provided conditional permanent resident status and would need to fulfill an education, employment or military track to adjust to permanent resident status. Additionally, the Dream and Promise Act would secure permanent residency for people with TPS and DED. After 5 years, those permanent residents would be eligible to apply to become citizens.
This bill is designed to promote justice and fairness for Dreamers, and for the TPS and DED holders who fled brutality, violence and natural disasters many years ago to come to this country.