Complete the City Services Survey Now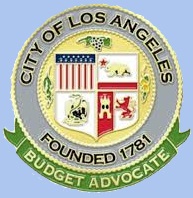 January 28, 2019 Update
The Budget Advocates are extending the deadline on the City Services Survey. You can still complete it at: https://docs.google.com/forms/d/e/1FAIpQLSf1Q3Zt9lvuovYN0s_cbfIe5m_v-wjMyB61YASpv1IxqMAUXw/viewform
December 6, 2018
All Los Angeles residents are invited to take the Neighborhood Council Budget Advocate City Services Survey to provide feedback on city services: https://docs.google.com/forms/d/e/1FAIpQLSf1Q3Zt9lvuovYN0s_cbfIe5m_v-wjMyB61YASpv1IxqMAUXw/viewform
Our area  is seeking Budget Advocates. Budget Advocates do not need to be NC board members but they do need to be appointed as the Budget Rep for their council.
Note that anyone can attend Budget Advocate meetings – dates, locations and agendas are posted at NCBALA.com. If a potential nominee cannot attend that meeting, that does not preclude their running for the position – however, attendance at a majority of our meetings is important.
Working with the Budget Advocates is a great opportunity to have your voice heard by the City and to learn more about how Los Angeles' government and its departments work. Here is some additional information about what Budget Advocates and Budget Representatives do: Budget Advocate Trifold.
There will be 36 of us to share the work so you will be joining a team not taking on the City single- handed.
And, if you have any questions or concerns about any of the above, please feel free to e-mail LizAmsden@hotmail.com, Co-chair, Budget Advocates.