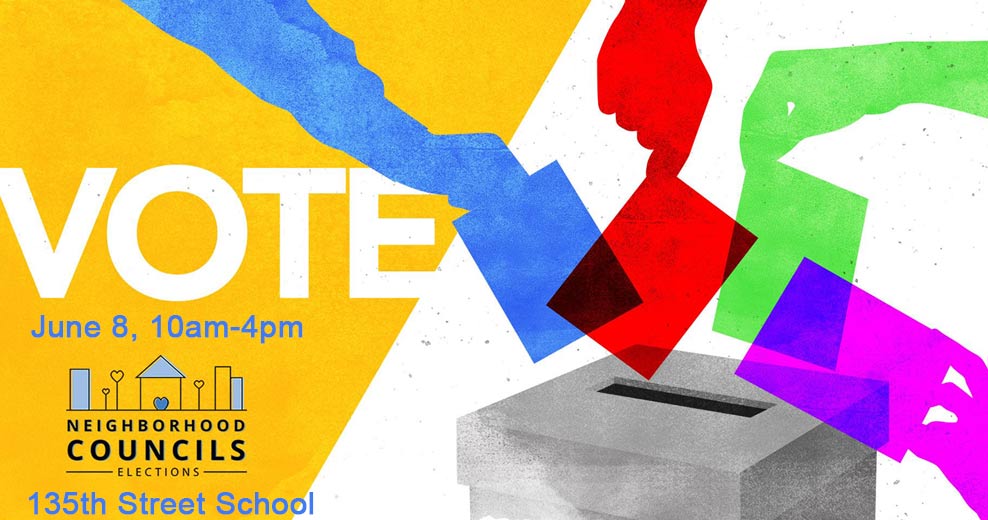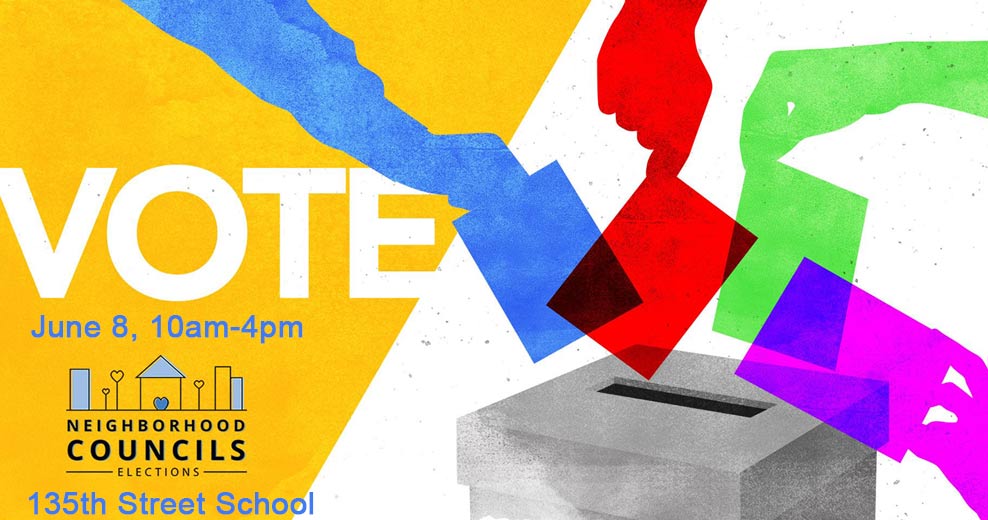 Come vote in our Elections Saturday, June 8, 10am-4pm at the 135th Street School Auditorium, 801 W. 135th Street, Gardena.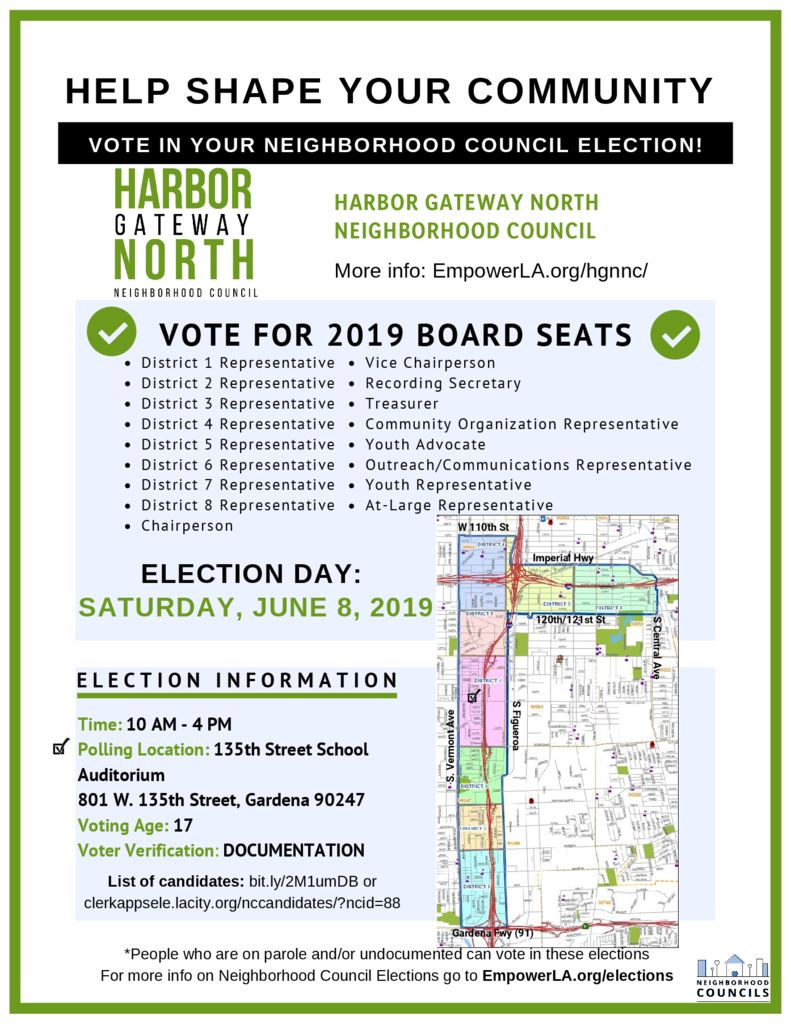 Certified Candidate List
Candidate Photos and Statements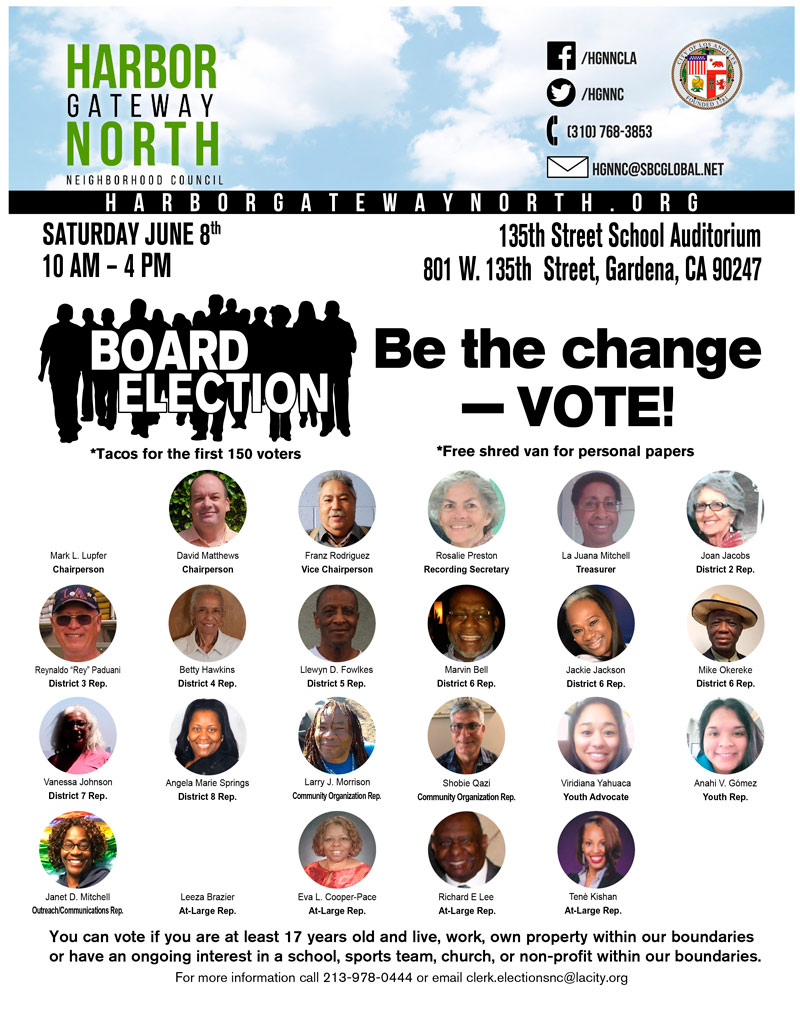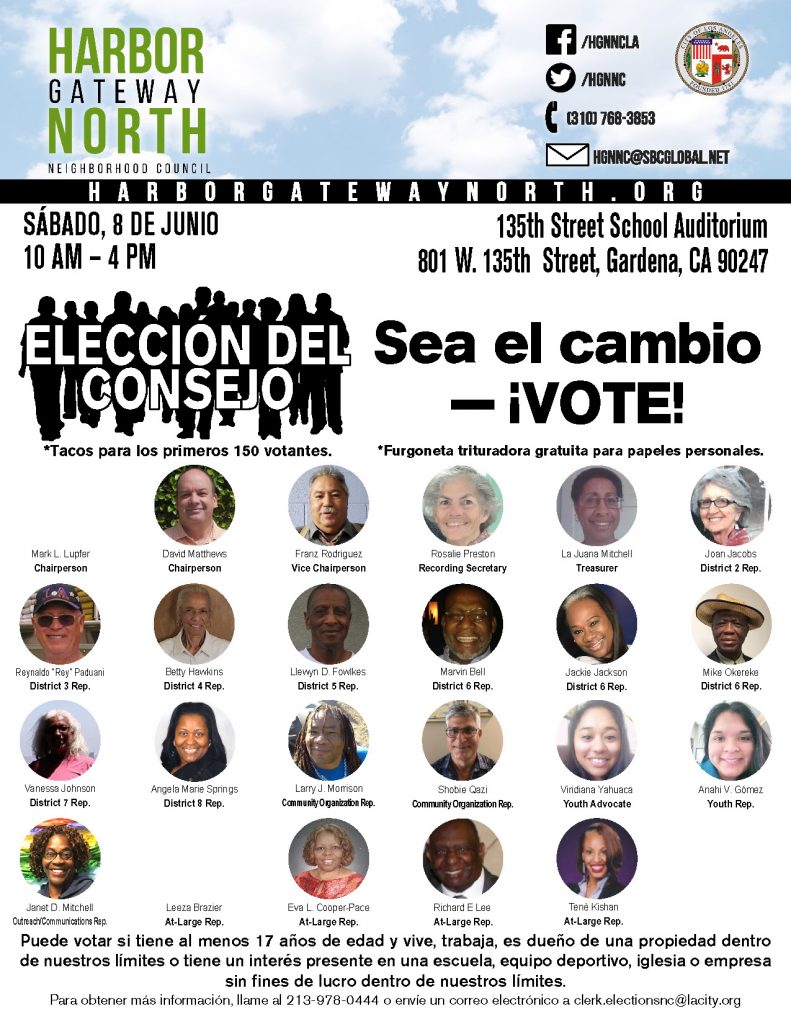 Chairperson
Mark L. Lupfer
David Matthews
Vice Chairperson
Recording Secretary
Treasurer
At Large
Leeza Brazier
Eva L. Cooper-Pace
Richard Lee
Tene Kishan
Community Organization
Shobie Qazi
Larry J. Morrison
District 2
District 3
District 4
District 5
District 6
Marvin Bell
Jackie Jackson
Mike Okereke
District 7
District 8
Outreach/Communications
Youth Advocate
Youth Representative
Who can vote?
Stakeholders 17 or older can vote for candidates in their area. For example if you are a resident of District 2 you can vote for the candidates in District 2, the officers and other non district seats. You do not have to be a citizen to vote and you do not need to register online ahead of time.
Boundaries