Keep LA Clean: Free Dump Available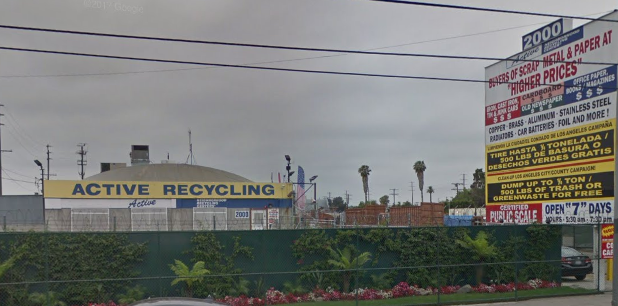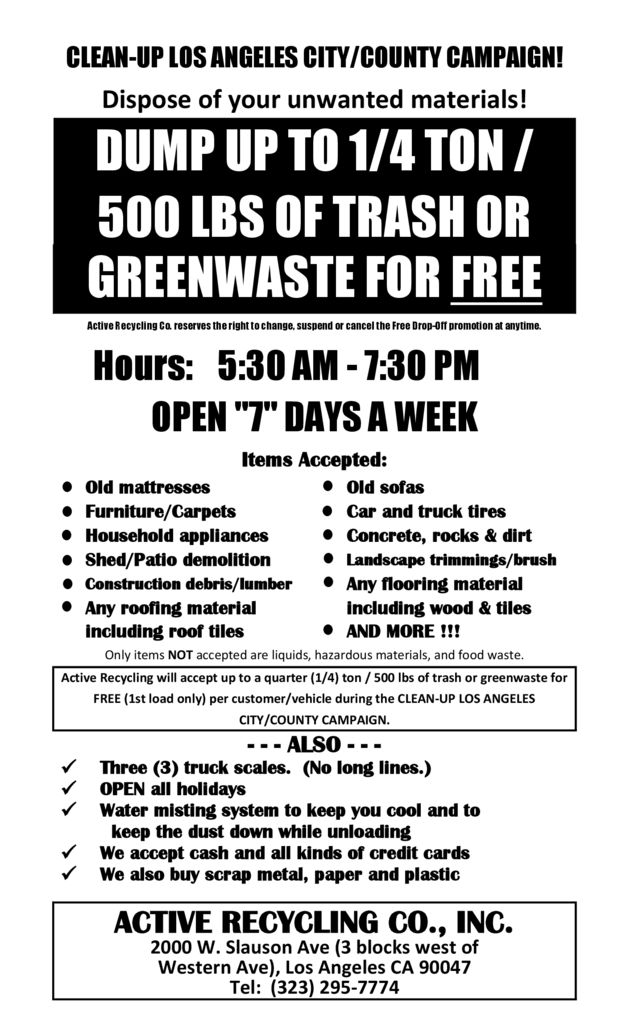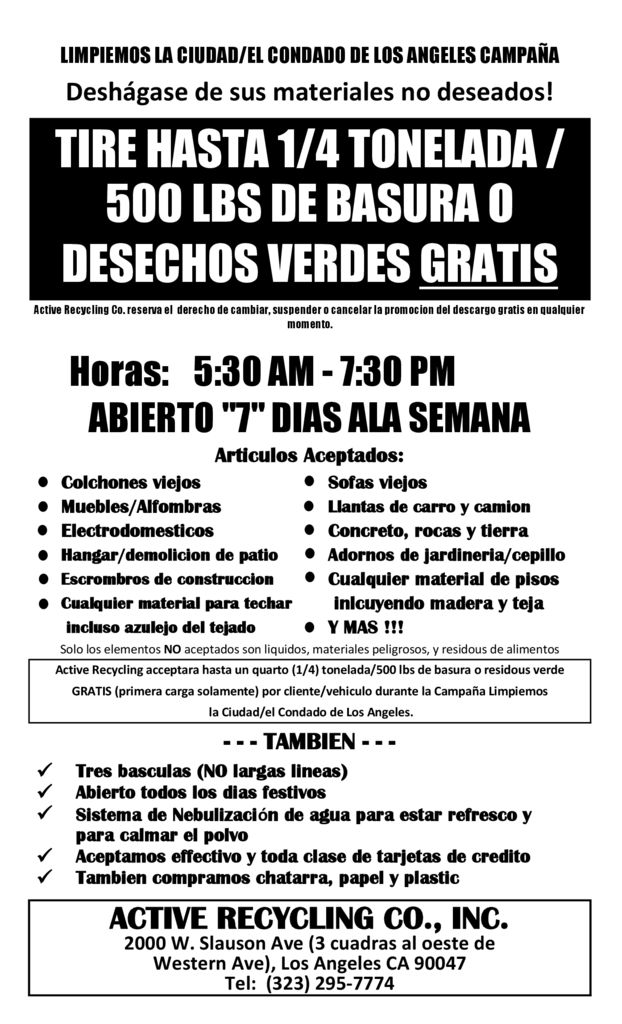 Active Recycling is joining forces with the Neighborhood Councils of Los Angeles to mount a Citywide collaborative effort to combat Illegal Trash Dumping in our City.
Illegal Trash Dumping is out of control in the City of Los Angeles. I have worked very hard the past two years to give people an alternative to dumping their trash illegally. I truly want to rid Los Angeles of unsanitary and unsightly trash.
People need to know there is a place open 365 days a year to legally dump trash and it is not in the Alleys, Streets and Vacant Lots!
The goal of our proposal is to take a proactive approach in addressing the illegal trash dumping problem. Many times, it may just be a split-second impulse and decision to dump the load illegally if faced with a closed dumping venue.
If the individual knows in advance of their options, they just might take it.
Our main focus is Pick Up trucks, small Stakebed trucks, small Dump trucks, Vans and small Pull trailers as these are the vehicles most often involved in the illegal dumping of trash.
Since I began my program of allowing individuals to bring in up to 500 pounds of trash for free, I have taken in over 5 million pounds of trash for free.
Bring your items to Active Recycling at 2000 W. Slauson Ave, 3 blocks west of Western Ave. Telephone: 323-295-7774
Active Recycling image from Google Streetview