Harbor Gateway North Considers Prologis DEIR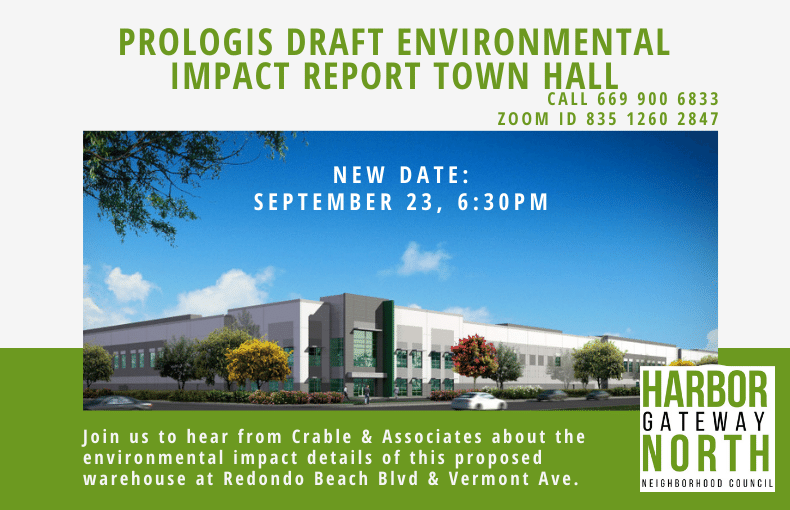 Due to technical difficulties with Crable and Associates being able to speak clearly at the Tuesday September 21 Town Hall, the Harbor Gateway North Neighborhood Council will hold a Special Board meeting on Thurs. September 23 at 6:30 pm so that Dennis Crable can review his report on the Draft Environmental impact Report and then take questions and the Board can hear comments from stakeholders.
The Planning and Land Use Committee meeting previously scheduled for Thursday will be postponed until Saturday September 25 at 6:30 pm. Join us!
See our calendar for meeting details.
Review the third party report of the Prologis Draft Environmental Impact Report:
Prologis Vermont and Redondo Project DEIR Crable report 9-14-2021