Would You Like to Lead the Neighborhood Council?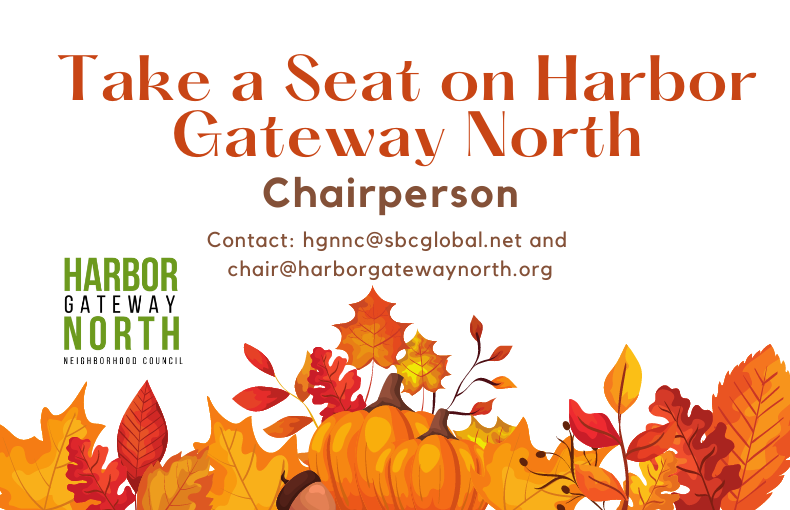 Because Chair David Matthews is stepping down, the HGNNC will be appointing a new Chairperson at the December 14 Board meeting.
Chairperson (age 18+) Stakeholder who lives, works, or owns property in the neighborhood.
For this position, regular attendance at the monthly Board meeting and four General Membership meetings per year is required as well as three mandated trainings: ethics, funding, and Code of Conduct.
The Chairperson acts as the chief executive of the Council and presides at all Council meetings, finalizes the Board agendas, coordinates the Zoom meeting links, facilitates access to the Zoom meetings for the Committee Chairs, and works with the Executive Committee, Board, and Committees to help create over-all goals and direction for the Neighborhood Council.
Please email us your interest or further questions about this seat: hgnnc@sbcglobal.net and chair@harborgatewaynorth.org.