Prologis Proposal Positive for Harbor Gateway?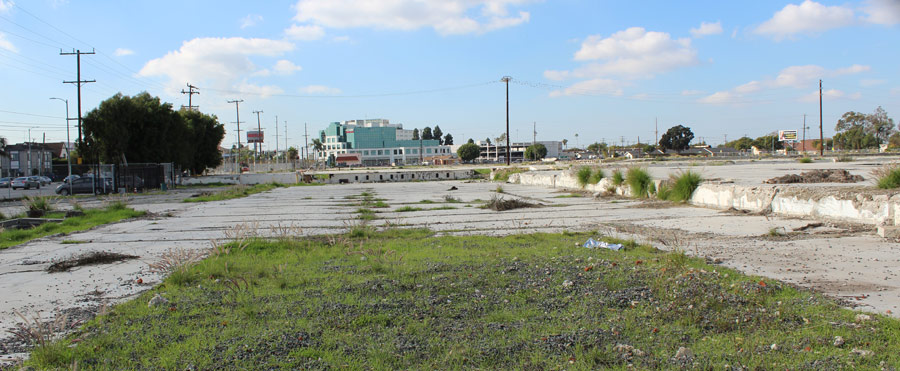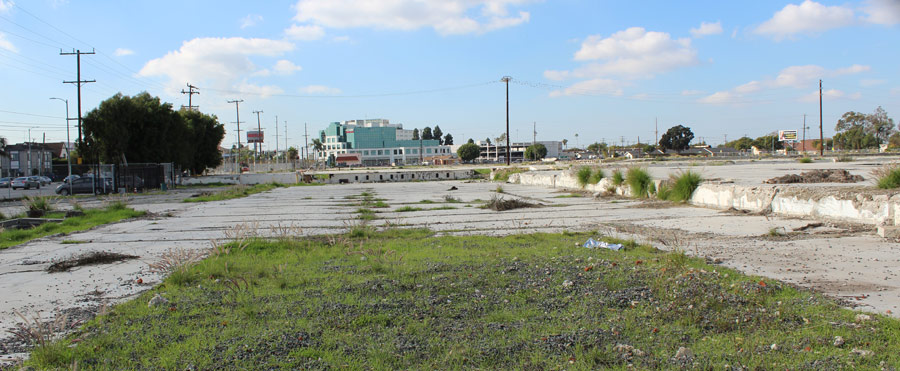 The huge open lot on the northeast corner of W. Redondo Beach Blvd and S. Vermont Ave has been the topic of conversation and controversy at the Harbor Gateway North Neighborhood Council Land Use Committee meetings on May 6 and May 24.
Prologis, the largest owner, operator and developer of industrial real estate in the US, according to their website, proposes to build a two story, 54' tall industrial / office space with up to 466,402 square feet of floor space designed for light manufacturing. They own and operate more than 21.1 million square feet in 191 buildings in the Los Angeles area. A tenant has not been announced, but there are suspicions that the facility could be used as an Amazon distribution center. The building is designed to accommodate 72 trucks at one time.
On March 9, 2017 a Conditional Use Permit was requested to allow the facility to operate 24 hours a day. It is not yet known how many trips a day trucks would make to and from the facility during a 24 hour period.
During the HGNNC meetings, Prologis made a presentation about the project and responded to questions. Community members had a lot of concern about increased traffic, noise and air pollution. In particular, the facility would be just south of the Rosecrans Recreation Center and sports fields, which could be negatively impacted by truck exhaust. Representatives from the Gardena City Attorney's Office and Hustler Casino were both in attendance and sharing their concerns.
W. Redondo Beach Blvd is already congested with traffic from the 110 freeway and drivers leaving the adjacent shopping center with Staples and Goodwill on Orchard St. are frequently involved in accidents at that intersection. Streets in this area could possibly benefit from better traffic light synchronization.
On the positive side, the rendering did make the facility look nice and there is an expectation that the project would have a positive impact on reducing the homeless encampments in the railroad right of way on the north edge of the property.
The Harbor Gateway North Neighborhood Council has not taken a position on the proposal as we have not yet received the results of the traffic study or Environmental Impact Report, both of which are expected shortly. However, members of the Council are concerned that the project could be the wrong proposal for this property which has been vacant for many years. HGNNC has not yet heard Councilmember Buscaino take a position on the project either.
HGNNC submitted a letter with our concerns and is keeping a close watch on this property which has the potential to positively impact our community. We invite you to work with us to advocate for the best use of this space.
City Planning Case # for Conditional Use Permit: CPC-2017-1014-CU-ZAA-SPR
City Planning Case # for Environmental Assessment: ENV-2017-1015-EAF
747 W REDONDO BEACH BLVD, 90247