LA Launches First Bridge Home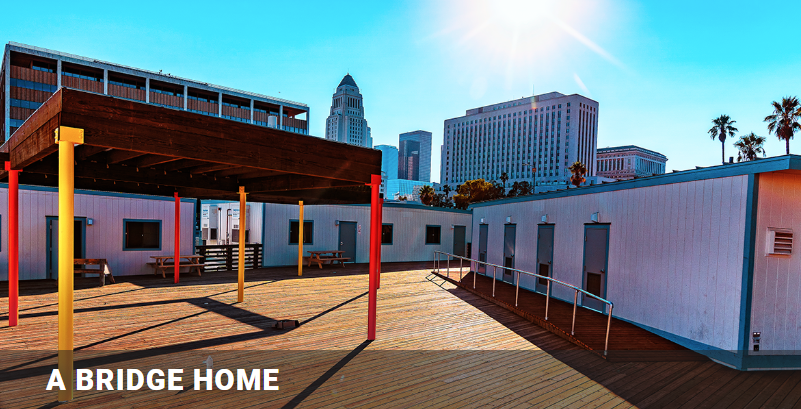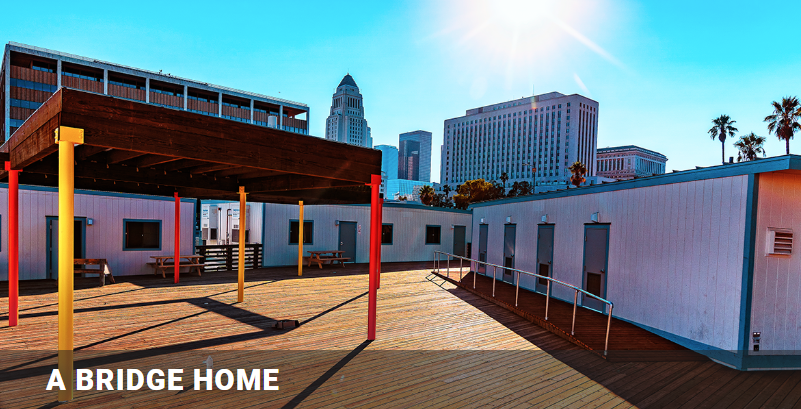 September 5, 2018: It's a big day for Los Angeles — we're taking a major step forward in our City's work to find homes for unsheltered Angelenos, and I wanted you to know.
Today, we are excited to announce the opening of L.A.'s first bridge housing site at El Pueblo, which will open its doors to homeless Angelenos in just a few short days. It is the first facility to open under my plan for temporary emergency housing, A Bridge Home.
A Bridge Home sites are built to be safe and welcoming — offering not just warm beds, meals and hot showers, but also access to mental health services, drug and alcohol treatment, and pet accommodations — as well as around-the-clock, on-site care. Our goal is to help homeless Angelenos recover from the trauma and poverty that forced them onto the streets and put them on a path to supportive housing.
This video explains how the facilities in this program will work:
The housing at El Pueblo will be occupied by people living in encampments in the immediate surrounding area. Residents were identified by outreach teams who have walked the neighborhood's streets every day for months to connect with homeless Angelenos already living in the community, and prepare them to move indoors.
Today, we have one message for the men and women who will soon move into this facility: Welcome home.
You can read more at LAMayor.org/ABridgeHome.