Harbor Gateway North Receives Clean Streets Award; Nominated for EmpowerLA Award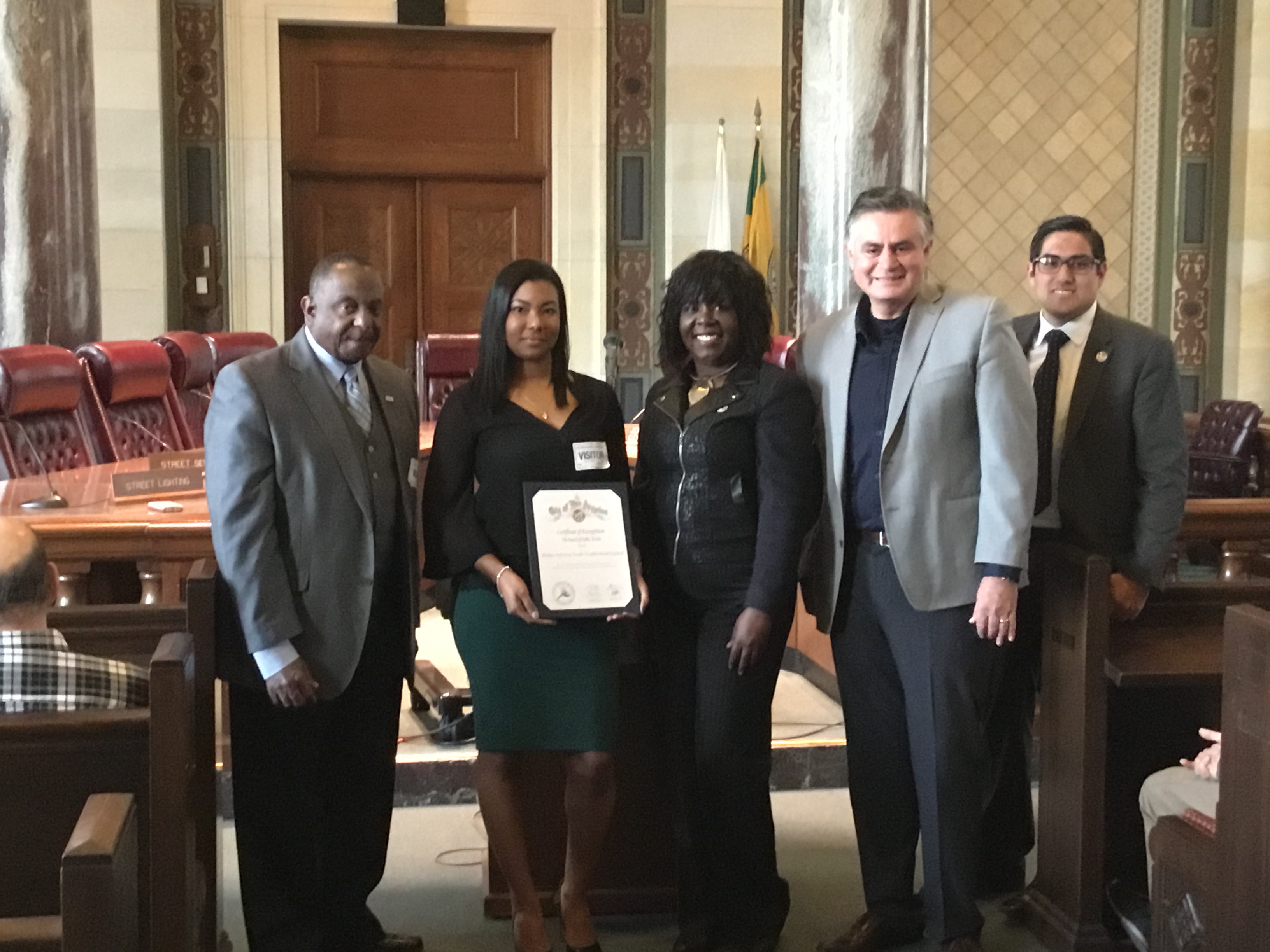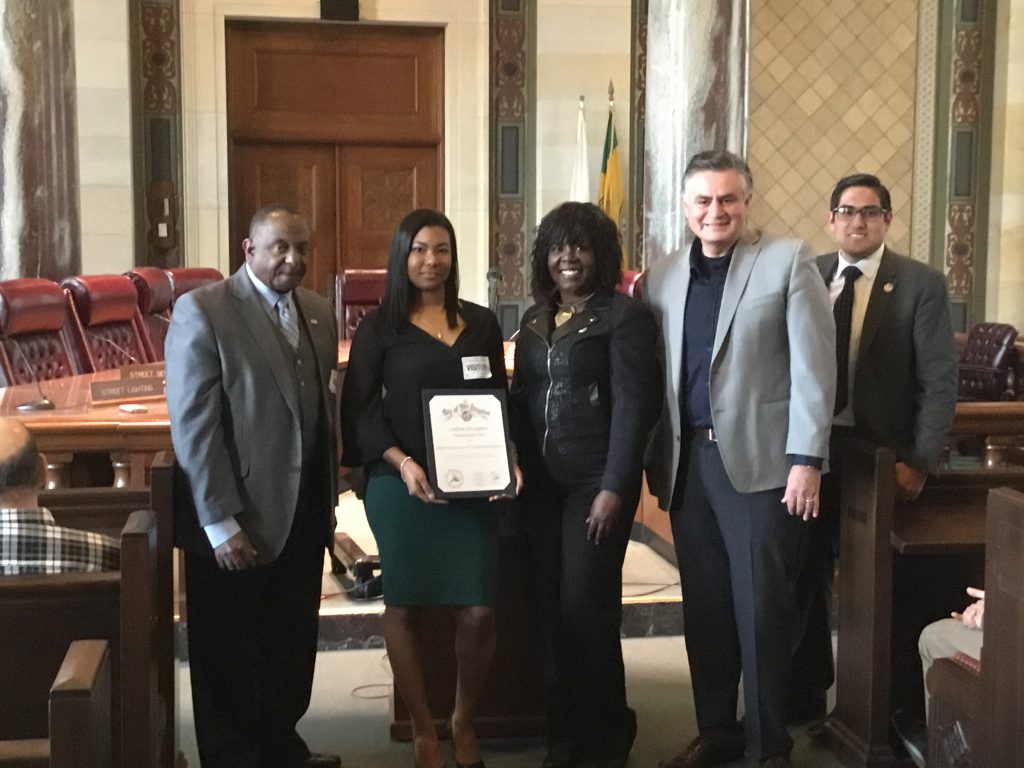 On Saturday, January 27, 2018, Harbor Gateway North received a Clean Streets LA award at City Hall. This is our second win. Thanks go to Saira Cooper, HGNNC Vice Chair and organizer of our Clean Streets effort and all who participated.
March 2018 the Harbor Gateway North Neighborhood Council was nominated for an EmpowerLA Award for this project.
Here's what we did:
HGNNC worked with the schools in our area to empower youth on community beautification and promote the 311 applications. We collaborated with 3 schools in the area: Alliance J. Skirball MS,EC-MS, Gardena ES.
Saira Cooper, HGNNC Vice Chair, created a MY LA 311 power point to use at the workshops so the parents can see first hand how to use 311 online.
We used MY LA 311 brochures and flyers in both English and Spanish, sent from Clean Streets of LA Office to give out at every 311 workshop.
We sent an email blast to 450 of our constituents to use 311 services for autumn clean ups.
We brought guest speakers from LAPD, Councilman Joe Buscaino's Office, Dept. of Sanitation.