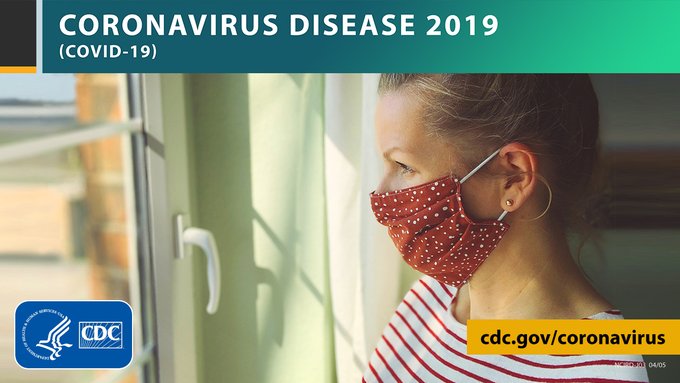 Safer at Home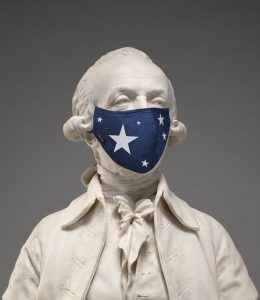 As you have probably heard, the Safer at Home Emergency Order is extended through May 15 and we are all to wear masks when doing business out in public, as are employees, LAPD and others. DPH Social Distancing Protocol describes actions for each essential business to take according to County Public Health.
DWP reminds us that our drinking water supply undergoes rigorous testing and treatment before it reaches your tap. Your tap water is safe to drink and there is no need to buy expensive bottled water.
Drive Through Testing
L.A. County residents with COVID-19 symptoms may now receive same day or next day free testing. For more information about eligibility and to sign up for an appointment, visit Coronavirus.LACity.org/Testing. Check out this video on what to expect:
Where's your stimulus check?
If you qualify for an economic impact payment, the federal government is neck-deep in the process of depositing the first stimulus checks of up to $1,200 into the bank accounts of eligible US residents, beginning with people who have direct deposit set up with the IRS. Millions of people qualify for the payment, so when you receive the money could take time.
If you're eligible, you can track the status of your check at any time through an online portal on the IRS website called Get My Payment. Use these step-by-step instructions on how to use the online tracking tool.
Property Tax Penalties
Homeowners who were unable to pay their 2nd half property taxes by April 10th due to COVID-19 can apply to the LA County Collector to have any penalties waived. For complete information go to: https://ttc.lacounty.gov/
Pandemic Unemployment Assistance
The California Labor Secretary announces that they are preparing their system to not only respond to the huge surge in unemployment claims but to the benefits for gig economy workers in her update letter.
Showers Available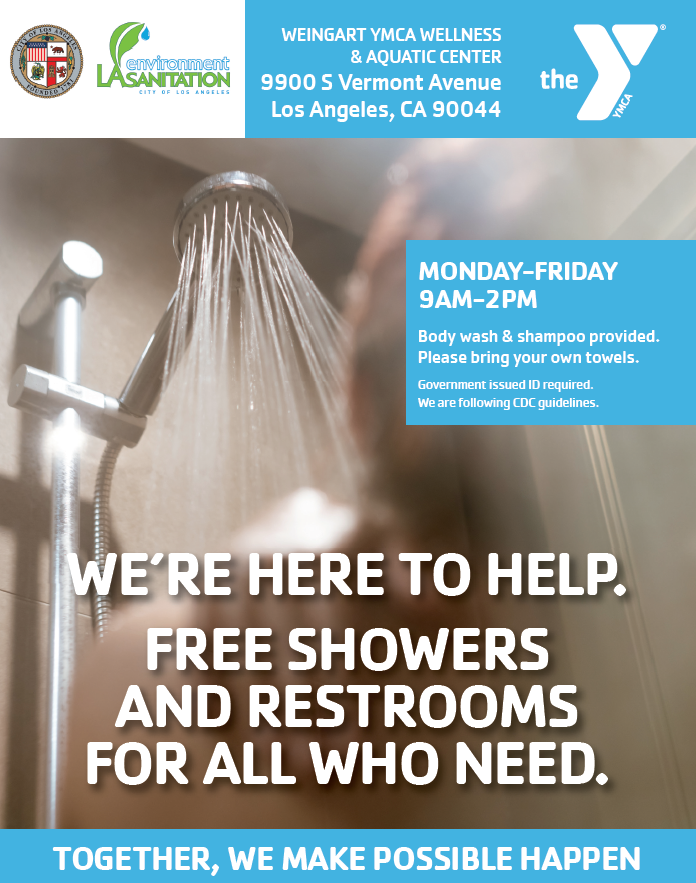 Monday through Friday, 9 am to 2 pm
9 YMCA facilities, including:
Weingart YMCA
9900 S. Vermont Ave
Los Angeles, CA 90044
Los Angeles Sanitation & Environment(LASAN) has partnered with YMCA to provide additional hygiene facilities to people experiencing homelessness in Los Angeles during the COVID-19 emergency. LASAN will provide showers, bathrooms and locker rooms at the Weingart YMCA and eight other YMCA facilities across the city. All participants will be screened for COVID-19 symptoms before accessing the facilities. Call the LASAN Customer Care Center at 800-773-2489 for details.
Domestic Violence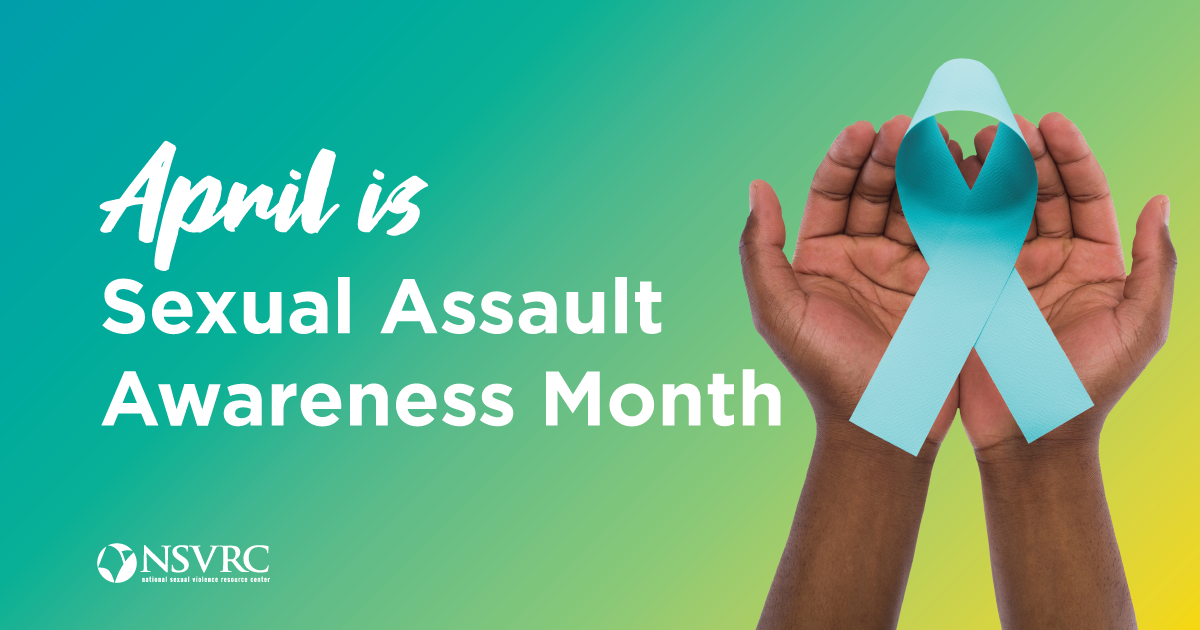 LA County Domestic Violence Hotline available 24/7 at 1-800-978-3600 or call/text 911