Attic Insulation Rebate Program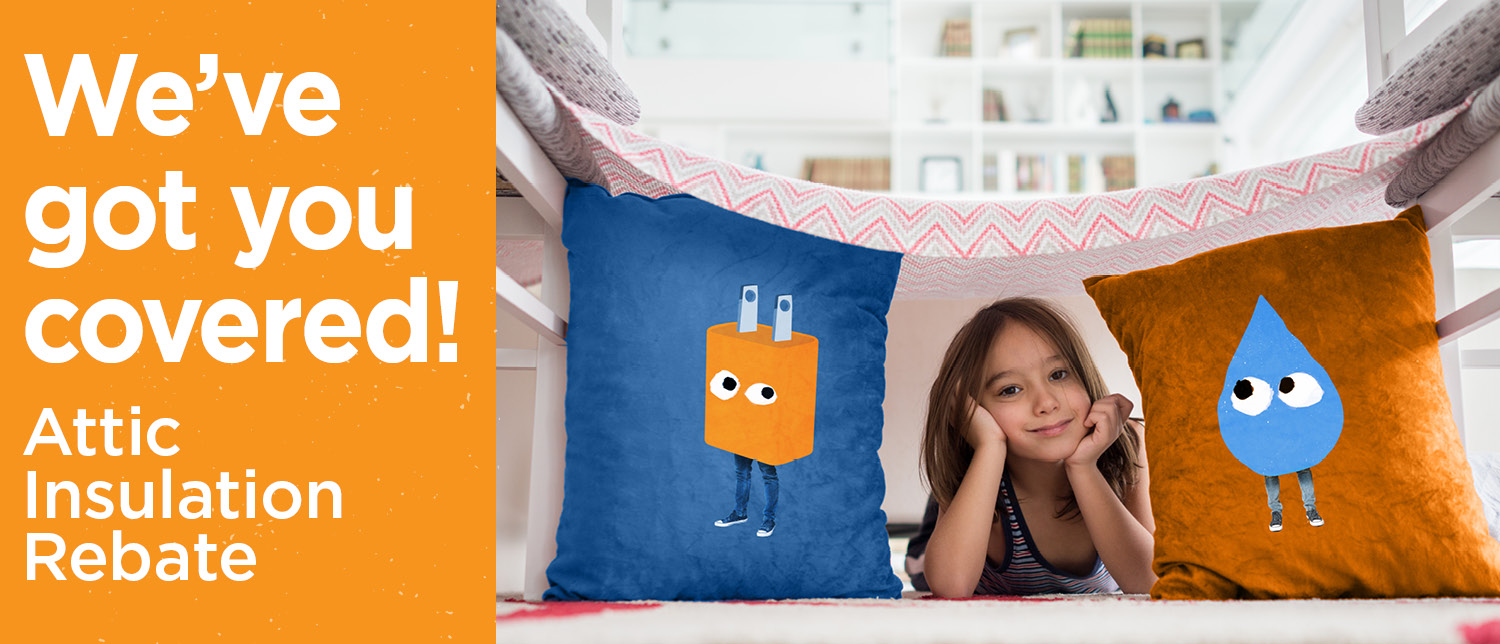 LADWP has a new way to reduce your energy use and costs.
Do you know that most homes built before 1980 have no attic insulation? Your cooling and heating are escaping out of your house, costing you money. Just like a hat can help to keep your head warm or cool, attic insulation can help your home keep cool air in during the summer or warm air in during the winter.
Customers who install attic insulation can see energy reduction and savings of $200 to $374 in a year, depending upon the size of the home and its location.
Installing attic insulation might seem daunting and expensive, but the Los Angeles Department of Water and Power (LADWP) can help pay for insulating your attic. Qualifying customers can receive rebates up to 80% of the total insulation installation costs or $1.00 per square foot of attic floor insulation (whichever is less).