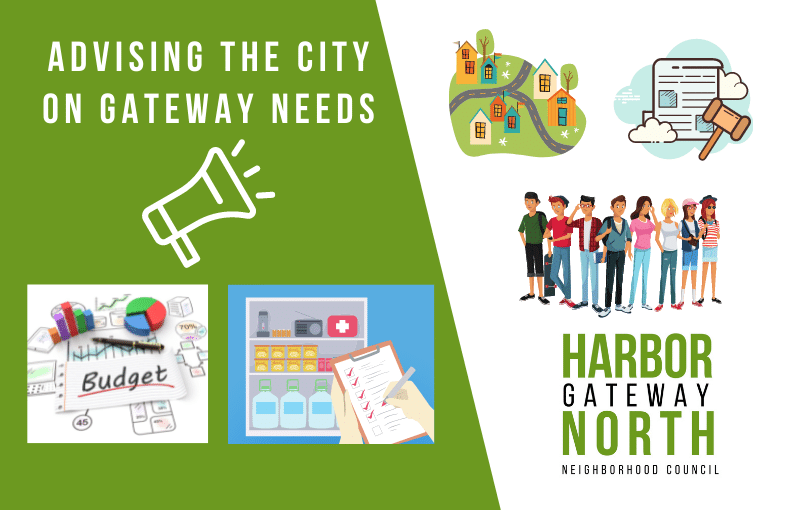 In 2021 the Harbor Gateway North Neighborhood Council was focused on our core mission of increasing community engagement and advising the city on matters of concern to our stakeholders. We did this by creating a forum to consider the Community Plan and proposed Prologis development. Over multiple meetings, we brought in experts, heard from stakeholders and weighed in on these issues with Community Impact Statements.
We submitted Community Impact Statements and letters on a number of other subjects including support for the SoLA Impact Apartments, opposition to digital billboards, regarding redistricting, illegal dumping and several proposed businesses.
We are pleased to report that with our election in mid-2021, our new board members are up, trained and running, our committees launched and our liaisons appointed. In 2022 we invite you to attend an HGNNC meeting and get involved in a committee: Homeless Issues, Outreach/Communications, Planning and Land Use, Public Safety/Emergency Preparedness, Youth Issues and more. Now is a great time to find community in Harbor Gateway North.
Contact us at Board@HarborGatewayNorth.org. Join us!