Run for a Seat on Harbor Gateway North Neighborhood Council

ENGLISH: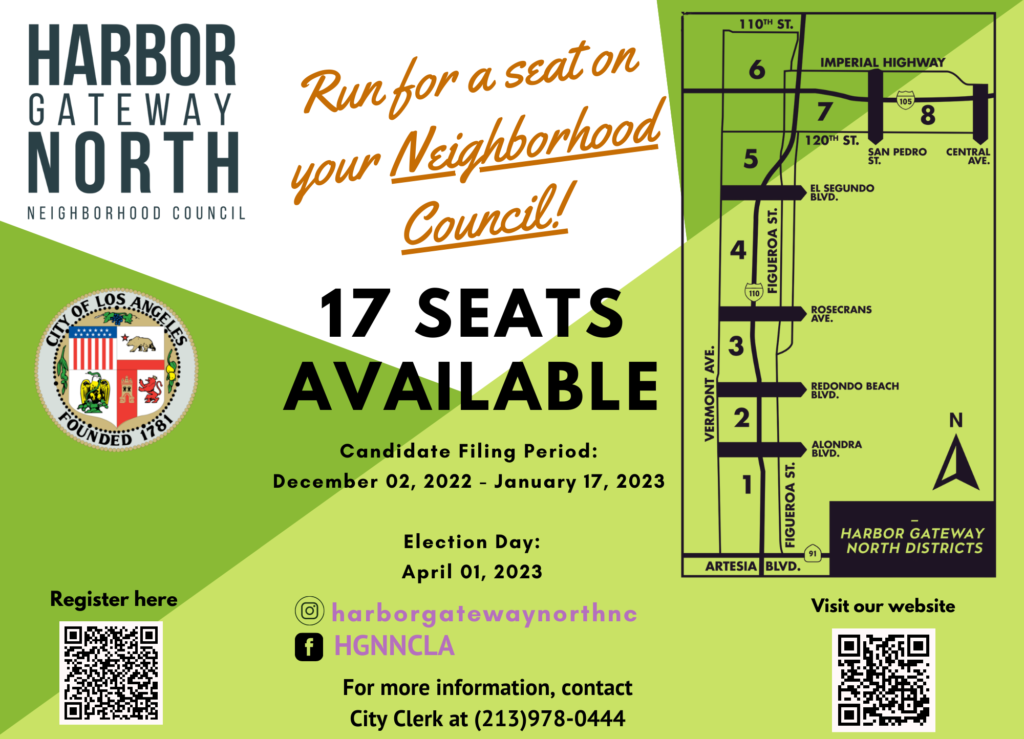 Region 12 has opened today and will remain open until Tuesday, January 17, 2023 at 11:59 p.m.
Any stakeholders who are interested in running, they can complete the candidate filing application on the NC Portal here. We have additional candidate resources, including paper applications, on our website.
Candidate photos and statements can be found here.
If you would like to know more about the election information is available on our website at https://clerk.lacity.org/clerk-services/elections/nc-elections.
If there are any questions or if you need assistance, please call our office at (213) 978-0444.
ESPAÑOL: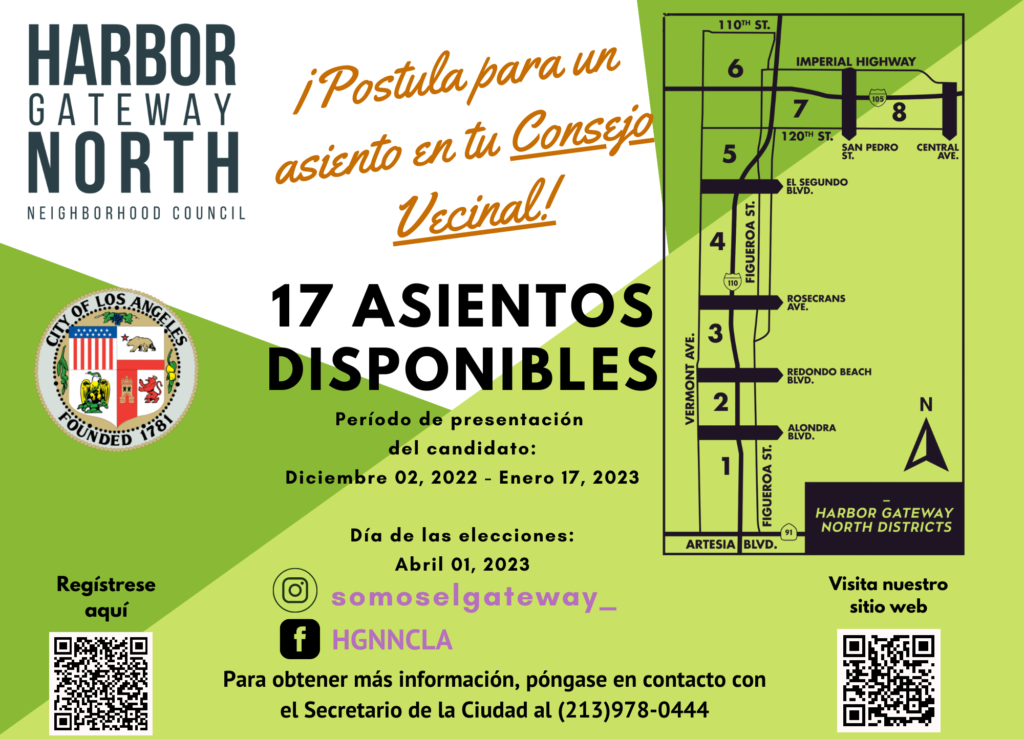 La Región 12 ha abierto hoy y permanecerá abierta hasta el martes 17 de enero de 2023 a las 11:59 p.m.
Cualquier parte interesada en postularse, puede completar la solicitud de presentación de candidatos en el Portal NC aquí. Tenemos recursos adicionales para candidatos, incluidas solicitudes en papel, en nuestro sitio web.
Las fotos y declaraciones de los candidatos se pueden encontrar aquí.
Si desea saber más sobre la información electoral está disponible en nuestro sitio web en https://clerk.lacity.org/clerk-services/elections/nc-elections.
Si tiene alguna pregunta o si necesita ayuda, llame a nuestra oficina al (213) 978-0444.