Neighborhood Council Board Election – Saturday, April 1 – How to Vote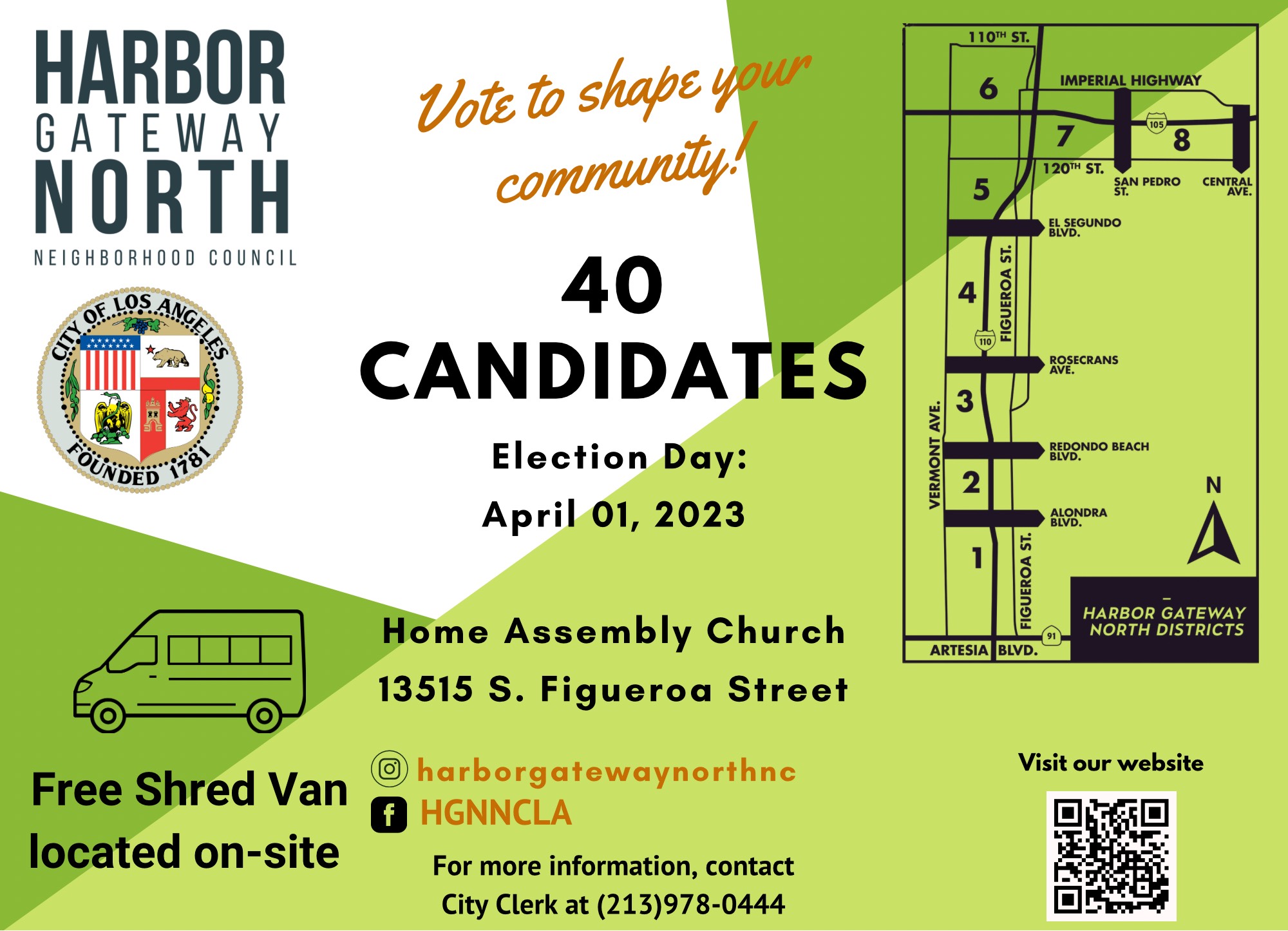 Forty candidates have been certified for the Harbor Gateway North Neighborhood Council Board election. There will be an in-person election day on Sat. April 1 from 10 am to 4 pm at the Home Assembly Church, 13515 S. Figueroa Street. A free shred van will be on site from 10 am to 2 pm.
These are the documentation guidelines
For the Youth Representative seat only, those who are 14 years of age or older can vote for this seat.
For any questions about voter registration, contact the City Clerk at clerk.electionvbm@lacity.org or call 213-978-0444 or 888-873-1000 on Mondays through Fridays from 8 am to 5 pm, except holidays.
The list of HGNNC candidates and their statements is here.