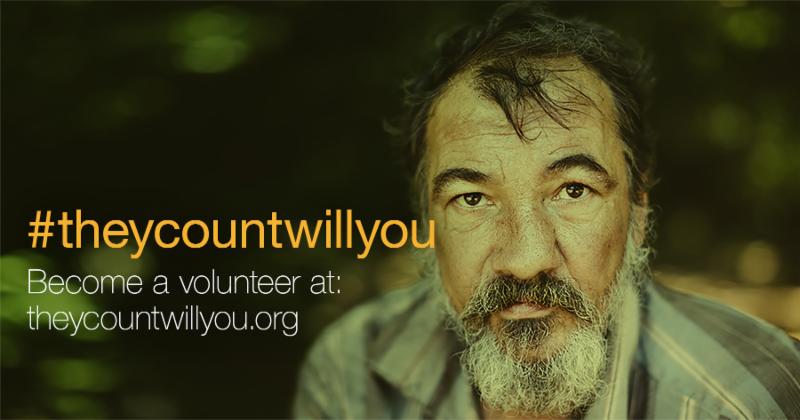 This year, make a resolution that counts! The 2019 Greater Los Angeles Homeless Count will be the largest homeless census in the nation, and we need your help! Go to www.theycountwillyou.org and click "Sign Up" to volunteer with us.
The Count will take place January 22, 23, and 24, 2019. Whether it's your first time joining the Count, or you've been volunteering with us since 2005, we encourage you to invite your friends and family to join you in this special effort. There are many ways to get involved.
Harbor Gateway North Neighborhood Council is the host for the 2019 Homeless Count for Harbor Gateway on January 23. We invite you to join us!
In our area the count will be happening on two days:
January 23: Homeless Count South of 120th, deployment site Harbor Gateway Community Center, 802 W Gardena Blvd, 90248 Harbor Gateway Community Center / Southbay Clubs.
January 24: Homeless Count North of 120th, deployment site Watts Labor Community Action Committee, 10950 S. Central Ave. LA 90059
We don't have to accept homelessness as an unsolvable problem here in Los Angeles. With your help, we can end homelessness.
About the Los Angeles Homeless Services Authority (LAHSA): The Los Angeles Homeless Services Authority (LAHSA) is a joint powers authority of the city and county of Los Angeles, created in 1993 to address the problems of homelessness in Los Angeles County. LAHSA is the lead agency in the HUD-funded Los Angeles Continuum of Care, and coordinates and manages over $300 million annually in federal, state, county, and city funds for programs providing shelter, housing, and services to people experiencing homelessness. Learn more by visiting LAHSA's website and accounts on Facebook, Instagram, LinkedIn, and Twitter.