Special Board Meeting
September 29, 2021 @ 6:30 pm

-

8:30 pm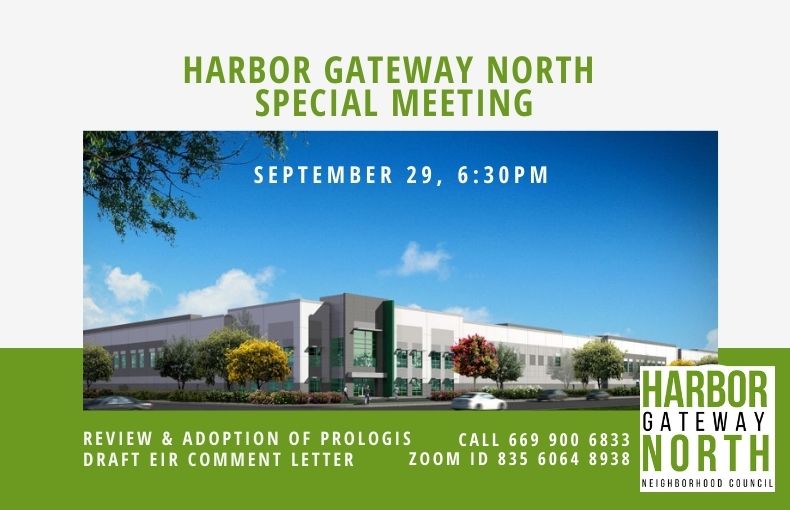 The Harbor Gateway North Neighborhood Council will hold a Special Board meeting on Wed. September 29 at 6:30 pm.
The Board will consider adopting the draft comment letter voted on by the HGNNC Planning and Land Use Committee at their Sat. September 25 meeting.
Meeting documents:
Zoom meeting link: https://us02web.zoom.us/j/83560648938
Webinar ID: 835 6064 8938
For those calling in use: 1-888-475-4499, 1-669-900-6833 (may be best for iPhones), 1-877-853-5257, 1-833-548-0276, and 1-833-548-0282
Press *9 to request to speak and *6 to unmute yourself.