Planning and Land Use Committee Meeting
February 24 @ 6:30 pm

-

8:00 pm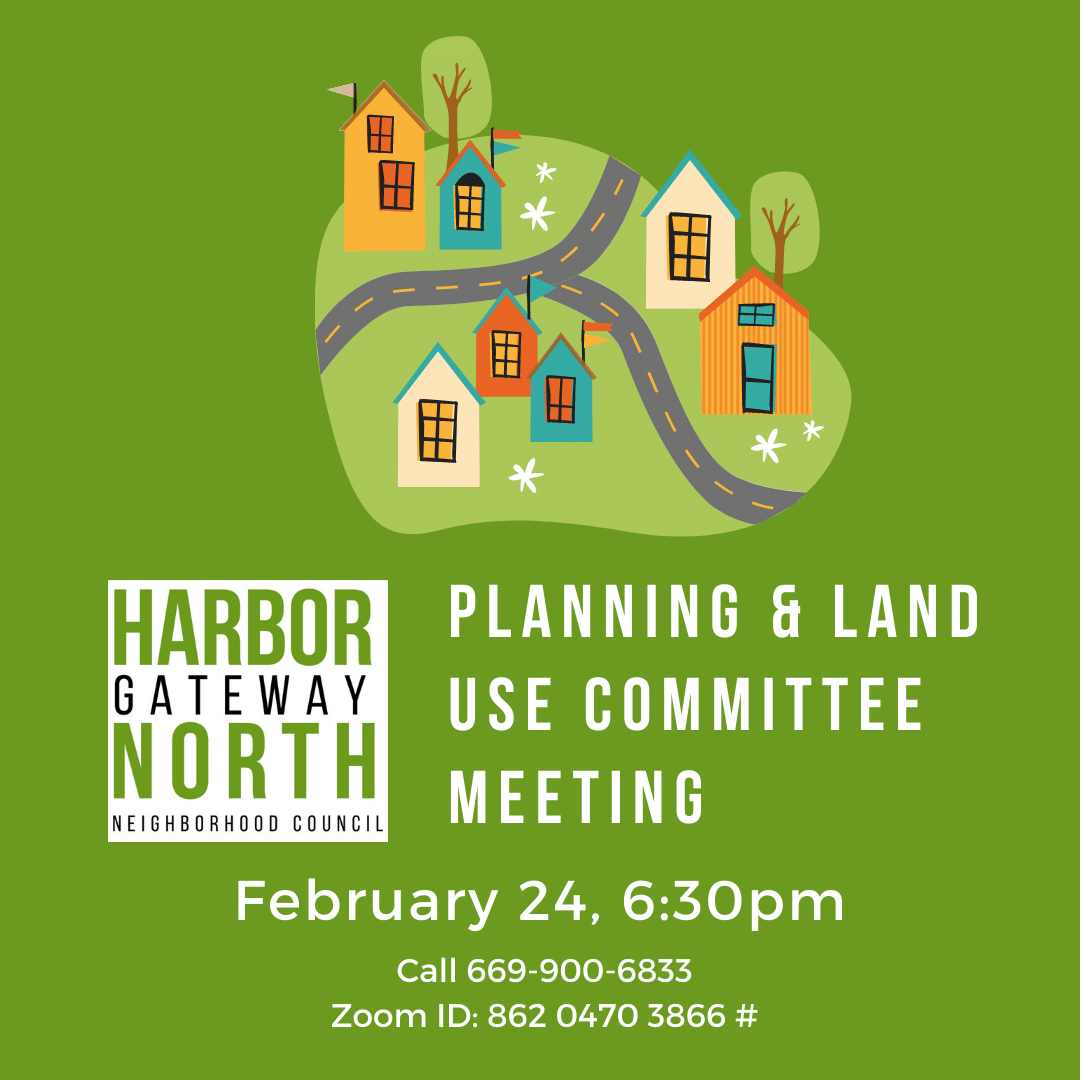 The Harbor Gateway North Neighborhood Council's Planning and Land Use Committee will hold its next meeting on Thurs. February 24 at 6:30 pm via Zoom. The Committee will be learning more about the updated Harbor Gateway Community Plan and what is being proposed for Districts 1 through 5 (Artesia to 120th Street between Vermont Avenue and Figueroa Street). The City Planners working on the update will make the presentation and answer questions.
Salvimex110 Restaurant is still not ready to make their presentation on their application to expand their restaurant at 14118 S. Vermont Avenue and add alcoholic beverage on-site sales, live entertainment/karaoke and two pool tables.
Zoom meeting link: https://us02web.zoom.us/j/86204703866
Webinar ID: 862 0470 3866
For those calling in use: 1-888-475-4499, 1-669-900-6833 (may be best for iPhones), 1-877-853-5257, 1-833-548-0276, and 1-833-548-0282
Press *9 to request to speak and *6 to unmute yourself.