Planning and Land Use Committee Meeting
October 9, 2021 @ 5:30 pm

-

7:00 pm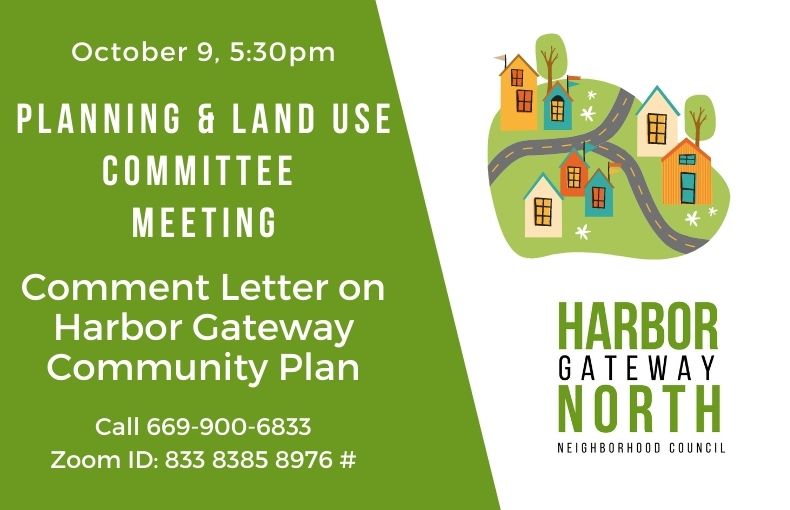 The Harbor Gateway North Neighborhood Council Planning and Land Use Committee will hold a Special meeting on Sat. October 9 at 5:30 pm.
The Committee will draft a comment letter on the July draft of the Policy Document for the Harbor Gateway Community Plan to recommend for full Board adoption at the October 12 Board meeting. The comment deadline is October 15.
Zoom meeting link: https://us02web.zoom.us/j/83383858976
Webinar ID: 833 8385 8976
For those calling in use: 1-888-475-4499, 1-669-900-6833 (may be best for iPhones), 1-877-853-5257, 1-833-548-0276, and 1-833-548-0282
Press *9 to request to speak and *6 to unmute yourself.
Meeting documents: