Homeless Issues Committee Meeting
November 15, 2021 @ 7:00 pm

-

8:00 pm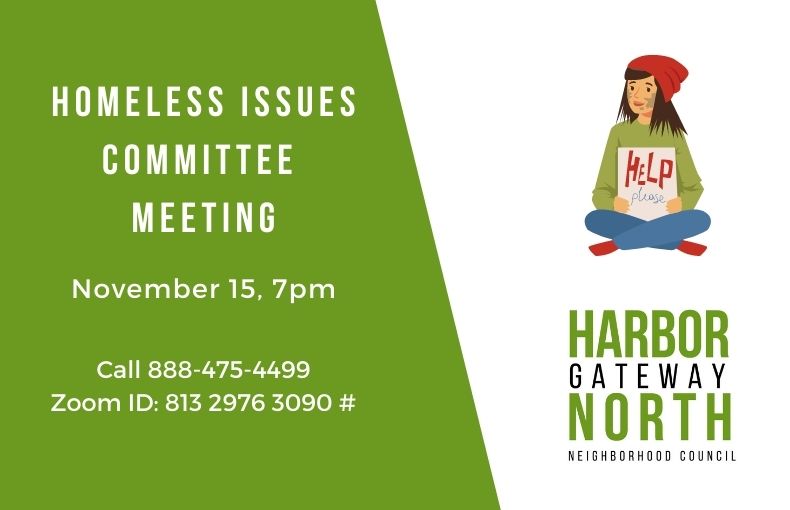 The Harbor Gateway North Neighborhood Council Homeless Issues Committee will hold their next meeting on Mon. November 15 at 7 pm. The Committee will discuss support for Go Bags for the unsheltered in our area and finding volunteers for both the November 20 Harvest Blessings event at the Temple of Believers Community Church, 11721 Avalon Blvd., and January 26 and 27 Homeless Count in our area.
Meeting Documents:
Zoom meeting link: https://us02web.zoom.us/j/81329763090
Webinar ID: 813 2976 3090
For those calling in use: 1-888-475-4499, 1-669-900-6833 (may be best for iPhones), 1-877-853-5257, 1-833-548-0276, and 1-833-548-0282
Press *9 to request to speak and *6 to unmute yourself.