General Membership Meeting
January 25 @ 6:30 pm

-

8:00 pm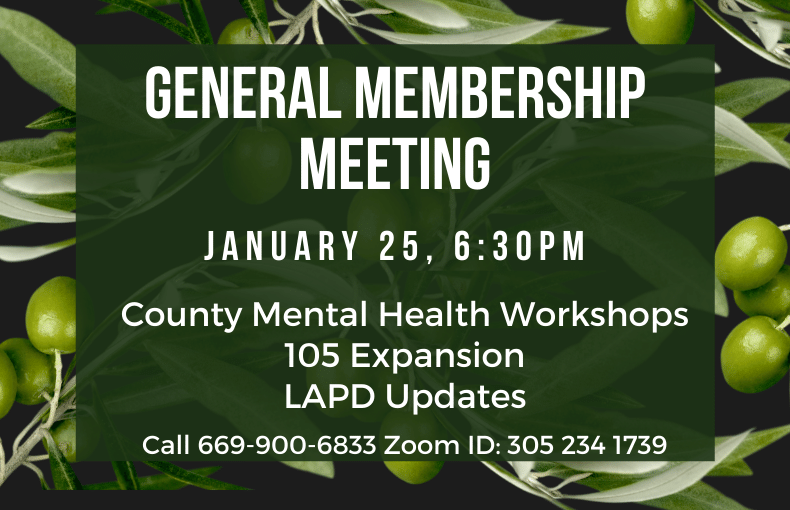 The Harbor Gateway North Neighborhood Council will hold a General Membership meeting on Tues. January 25 at 6:30 pm via Zoom.
Los Angeles County Mental Health Department will discuss the online workshops they offer about mental health and stigma. Metro will discuss the expansion of the 105 Century Freeway to create new toll lanes and whether this will mean that more homes along both sides of the freeway will be taken for the expansion. LAPD will discuss recent issues within our boundaries and Council Districts 8 and 15 will give updates.
Meeting documents:
Zoom meeting link: https://us02web.zoom.us/j/3052341739
Webinar ID: 305 234 1739
For those calling in use: 1-888-475-4499, 1-669-900-6833 (may be best for iPhones), 1-877-853-5257, 1-833-548-0276, and 1-833-548-0282
Press *9 to request to speak and *6 to unmute yourself.