Board Meeting
September 14, 2021 @ 6:00 pm

-

8:30 pm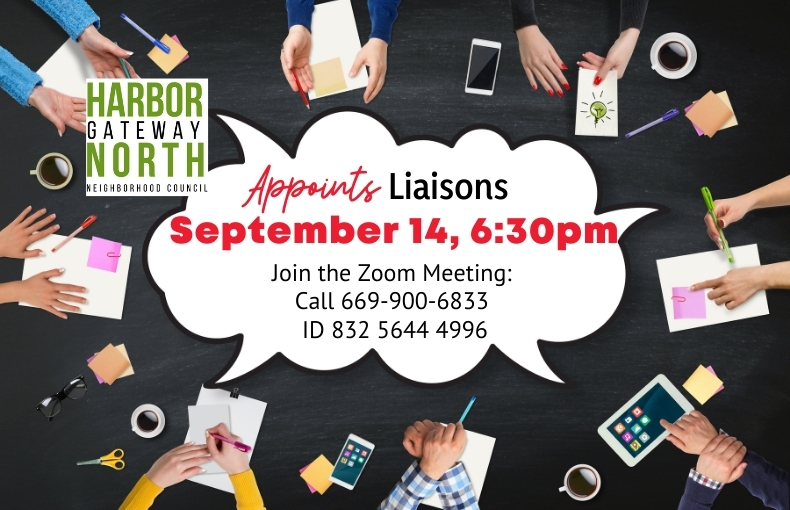 The Harbor Gateway North Neighborhood Council Board will meet on Tues. September 14 at 6:30 pm to select officials liaisons to various City Departments/agencies and to vote on approval of a $1,000 Neighborhood Purposes Grant matching fund for a proposed beautification project in the Vermont Avenue parkway just north of 120th Street. The Board will also discuss sponsoring a mobile vaccination clinic in District 7 sometime in October.
An informational Town Hall meeting about the proposed Prologis warehouse at the northeast corner of Vermont Avenue and Redondo Beach Blvd. is being organized for Tues. September 21 at 6:30 p.m. via Zoom.
Zoom meeting link: https://us02web.zoom.us/j/83256444996
Webinar ID: 832 5644 4996
For those calling in use: 1-888-475-4499, 1-669-900-6833 (may be best for iPhones), 1-877-853-5257, 1-833-548-0276, and 1-833-548-0282
Press *9 to request to speak and *6 to unmute yourself.
Meeting Documents: