Board Meeting
July 13, 2021 @ 6:00 pm

-

8:30 pm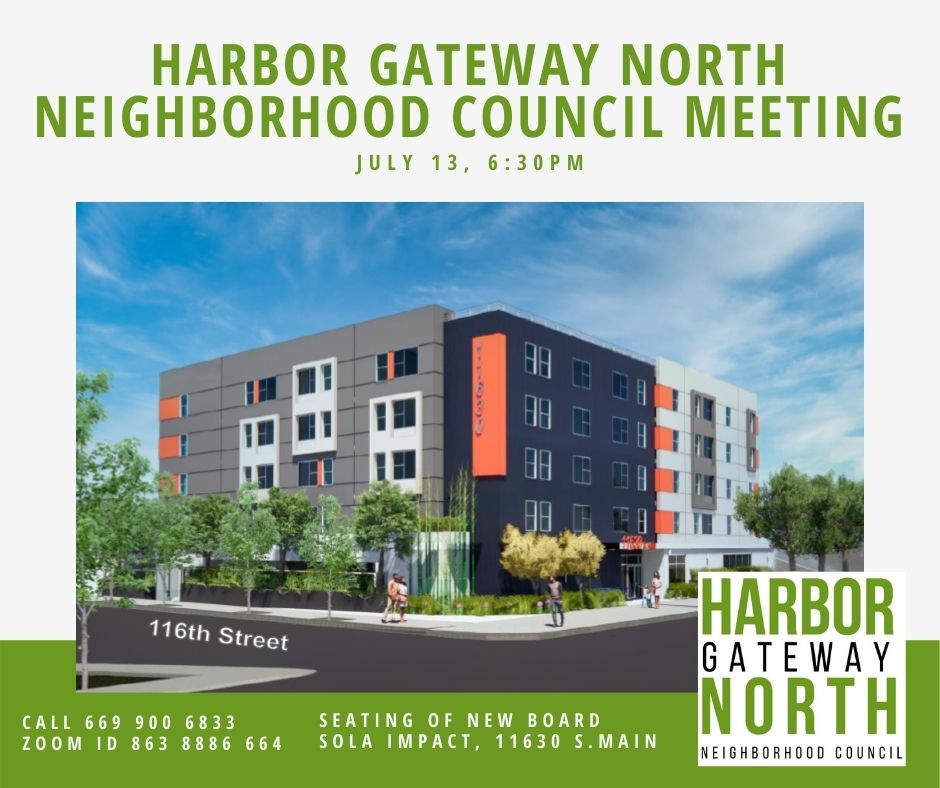 The newly elected Board of the Harbor Gateway North Neighborhood Council will be officially installed and then hold their first Board meeting on Tues. July 13 at 6:30 pm.
The Department of Neighborhood Empowerment will explain the trainings that the Board is required to take and the new series of onboarding sessions that will be offered each month. The Board will consider approving a letter of support for the 84-unit apartment building at 11630 S. Main Street, which was tabled at the June 8 Board meeting. The appointments to the Standing Committees and various liaison positions will be made at the August 10 Board meeting and stakeholders can make themselves available for those positions.
Meet and greet at 6pm; meeting starts at 6:30pm.
Meeting Documents:
Zoom meeting link: https://us02web.zoom.us/j/86388866648
webinar ID: 863 8886 6648
For those calling in use: 1-888-475-4499, 1-669-900-6833 (may be best for iPhones), 1-877-853-5257, 1-833-548-0276, and 1-833-548-0282
Press *9 to request to speak and *6 to unmute yourself.