COVID-19 Tests, Resources & Opportunities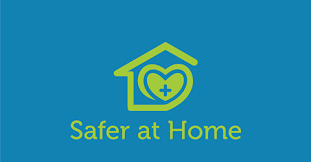 Free COVID-19 tests are now available for those who live in the City of Los Angeles
if you fit the following criteria:
Those with symptoms who are 65 and older
Those with symptoms who have underlying chronic health conditions
Those who are subject to a mandatory 14 day quarantine period due to a confirmed COVID-19 exposure (with more than 7 days of quarantine remaining)
go to register for COVID-19 test
Other links for current information:
Los Angeles County Department of Public Health's
coronavirus dashboard, with up-to-the-minute news
Los Angeles County corona virus: http://publichealth.lacounty.gov/media/Coronavirus/
NotifyLA alerts: The City of Los Angeles will be sharing official coronavirus alerts with Angelenos via the NotifyLA system through your cell phone. Sign up at NotifyLA.org.
Mayor Garcetti's webpage on COVID-19 is the official source for news on coronavirus in the City of Los Angeles:
English: City of Los Angeles corona virus information
COVID-19 resources and volunteer opportunities
If you are healthy, not a member of a vulnerable population, and are meeting all advised public health requirements, you can consider the following:
Donate to food banks and volunteer to ensure our most vulnerable populations are still able to provide for their families. Much needed items include canned goods, peanut butter, toilet paper, antibacterial cleansers, and financial contributions.
Volunteer with the American Red Cross to help distribute meals to students affected by school closures or as a volunteer blood donor to address the current blood shortage.
Do neighbor check-ins. Offer to pick up groceries or medications for those who aren't able to and stay connected by calling your neighbors, friends, and loved ones who might appreciate human connection despite social distancing.
Consider virtual volunteer opportunities with organizations like L.A. Works.
Check-in with your local homebound meal delivery programs. Many of them are scaling up to support the increased need and are looking for volunteers: find a location near you and call to ask if they need assistance.
Contribute to our L.A. Emergency COVID-19 Crisis Fund to support the City of L.A.'s efforts to support families, health care workers, small businesses, our unhoused neighbors, and more.