Buscaino calls for participation in solving homelessness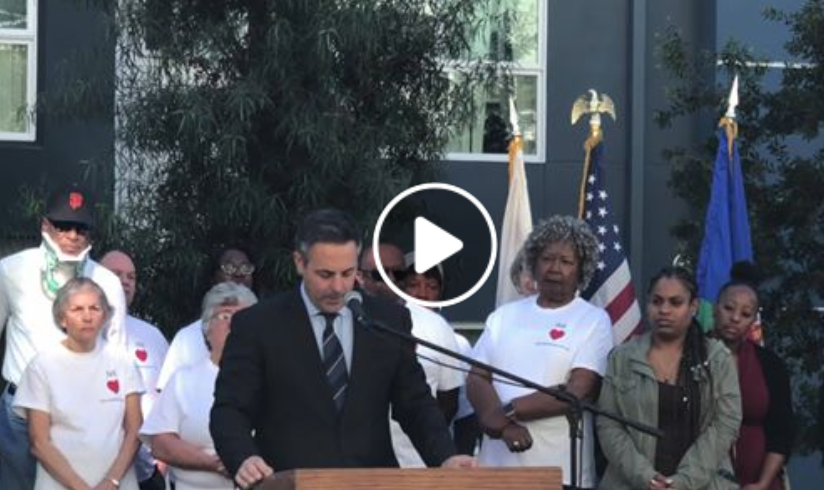 On November 28, 2018 Councilmember Buscaino held a press conference in Harbor Gateway North at the El Segundo Apartments calling for volunteers for January's Homeless Count. Harbor Gateway North Neighborhood Council Recording Secretary Rosalie Preston was at the press conference (front left). Hear his comments in this Facebook video: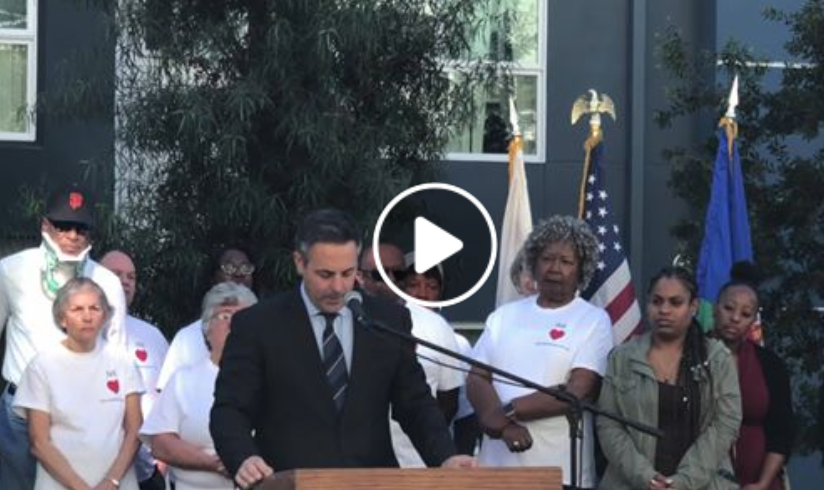 Councilmember Buscaino reports that there are 32 homeless  students at his daughter's middle school in San Pedro. Student are asking for money or trying to sell products to earn money. There are over 15,000 homeless students across LAUSD. The conversation today about homelessness focuses on the most visible, those on the streets. Students are not as visible.
Supply in housing at all income levels is the only solution that will work. His district is home to the largest public housing developments in the city. In Wilmington they recently opened 176 new units of low income housing. In Watts they are doubling the size of Jordan Downs from 700 to 1,400 units without displacing people. We need to build more housing, but it takes time. What do we do in the meantime?
Our city's answer is Mayor Eric Garcetti's Bridge Home Housing. Buscaino has committed to building three bridge homes in Watts, San Pedro and Wilmington. Imagine having to sleep with your child in car. How safe would you feel and how well would you do at work and your child at school the next day? This is why Councilmember Buscaino supports safe parking programs, which include security guards, bathroom facilities and case workers. He is glad that LAUSD is looking at how to provide safe parking at every school with homeless students.
Everyone is invited to volunteer at the Homeless Count on January 23 at 802 W. Gardena Blvd, Gardena. Sign Up Now.